Rotary is fun fellowship
We have a number of exciting events
In addition to our club's community service projects, we also promotes incredible events that raise funds to enrich lives of our neighbors.
Friday, July 17, 2020 at 6:00PM
Shrimp Boil
Each year the Midwest City Rotary Club gathers at the Midwest City Community Center to host one of the largest and most fun banquets in town.  Guests are treated to shrimp, crawfish, sausage, corn, potatoes and all the other fixin's.  Attendees also enjoy live music with a live and silent auction.  This is a wonderful event that allows our club to work and fellowship with each other and the members of the community that support our
club.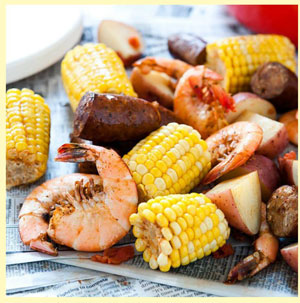 Marathon
Our club has a strong tradition of supporting the Oklahoma City Memorial Marathon.  Each year our club manages a relay checkpoint with the help of our Student Rotarians and Roteract Clubs. Through this project, we honor the victims of the Murrah bombing and help ensure this wonderful remembrance continues to be a success.
Rotary Youth Leadership Camp (RYLA) Fun Expo
Almost every club in the district enters the chili cook off. The chili feeds those young leaders in the making and the winning club gets to bring home the trophy.